"Air quality policy may harm livestock producers"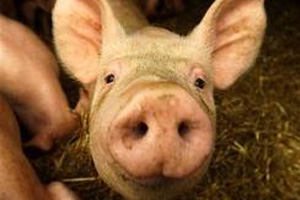 European agriculture cooperatives, Copa and Cogeca, have called for realistic and achievable targets to be included in Review of EU Air Quality Policy, warning it will otherwise hit the EU livestock sector hard.
Speaking at a high-level event the cooperative warned that emission reduction targets for methane and ammonia are unrealistic and will severely damage the EU livestock sector at a time when it is already suffering badly.
Environmental challenge
MEP Jim Nicholson who hosted the event said the challenge is to produce quality food in an environmentally friendly way: emission reduction targets must be realistic and affordable. Speaking at the hearing, Copa-Cogeca secretary-general Pekka Pesonen stressed "The EU agriculture sector is ready to contribute to combating climate change but some of the emission reduction targets included in the National Emission Ceilings Directive (NEC) are unacceptable. Farmers have also already made a lot of progress here which should be taken into account".
Citing examples, UK dairy farmer Robert Brunt said 70% of his farm is in the nitrate vulnerable zone and he has spent huge amounts on projects to prevent slurry from entering the water system. He has also reduced fertilizer use by 40%. "With the collapse in milk prices, there is little money to invest or meet costly regulations", he warned. He insisted that any further cuts must be manageable and achievable.
Increased demand for food
Kasper Thormod Nielsen from Arla Foods also pointed to the fact that food demand is set to rise by 60% by 2050 and farmers are needed to be in a position to meet this upcoming demand.
European Farmers and Agri-Cooperatives urge the EU Commission to come up by the end of 2016 with a proposal for ammonia targets for 2030 that will create a level playing field within Europe and that will be science based and cost-efficient.