AGFEED, China, part II: Jiangxi Lushan Breeder Pig Farm Company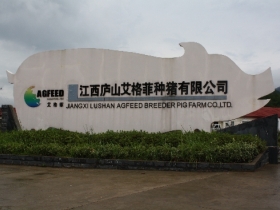 The Chinese economy is booming and so is its pig industry. In various locations all over the country, professional organisations are being set up with foreign investments and experience. Near the city of Nanchang, Agfeed is building up its feed and swine business to become a real integration. Pig Progress editor Vincent ter Beek had a look in the company's multiplier farm near Lushan, Yangxi province.
For more information about Agfeed, please read the article "Agfeed: Growing fast in a changing market" in Pig Progress, volume 26, No. 9, 2010. In this issue, more articles on China can also be found.
• Click here for Part I: Nanchang Best Husbandry Company
• Click here for Part III: Jiangxi Agfeed Breeding Company