Aco Funki acquires Egebjerg International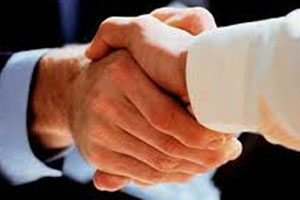 Danish livestock equipment company Aco Funki will acquire the assets of Egebjerg International, Master Trading and Chima.
The acquisition is a natural part of the company's growth strategy and will strengthen the Aco Funki's position both on the Danish market and foreign markets. Egebjerg International's product portfolio will be maintained and sold from Aco Funki's office in Herning, Denmark.
Master Trading will continue as before and becomes an independent company owned by Aco Funki and driven from office in Herning.
Aco Funki has been engaged in the production and sale of farm equipment since 1935 and currently supplies complete solutions for pig producers worldwide. Furthermore, the company has several sales offices around Europe, Russia and China.
By centralising the stock, Aco Funki gains lower freight costs, higher volume of purchases, and less administration. Ultimately, this will benefit customers in the form of shorter processing time and quality products at competitive prices.
The company has been a part of the German ACO Group since 2004. This group is a financially strong owner with more than 3,500 employees worldwide.
Lene Bryde, Aco Funki's CEO said, "We are delighted to have acquired Egebjerg International's product range, and we are looking forward to carry on Master Trading, as we already know the products well and see many opportunities by maintaining them. We know how important it is for pig producers around the world that they can continue to buy quality products at reasonable prices in order to be able to produce more efficiently."
Bryde continued, "We have undertaken a great job in getting Egebjerg International and Master Trading's products implemented in our product portfolio. Now, our most important job is to help the customers so they can be supplied with the products and parts they need."