ACMC expands in the Philippines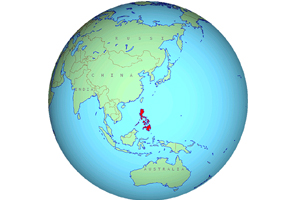 International pig-breeding company, ACMC, is expanding its Philippines operation with the appointment of a new franchisee breeder on the island of Luzon.
Farmer and butcher Mr Boni Ong is setting up a nucleus and multiplier unit through his company McQuarry Farms in Nueva Ecija province with 200 GGP and GP Meidam females.  Besides producing their own hybrid AC1 breeding gilts there will be surplus for sale to other commercial farmers.

The high-health foundation stock is being supplied from ACMC's existing Philippine operation — ACMC Phils — on the remote island of Bantayan, which will also be supplying boars and semen.

Boni Ong operates two slaughterhouses and has four retail butcher's shops near to the Metro Manila region.  These sell the meat from 50 per cent of the finished pigs he produces, the carcasses weighing 75-80 kg. His large-scale farming enterprise includes two commercial farms which already produce several thousand slaughter pigs a year.

He is expanding because he slaughters all the pigs he finishes and, at times, even has to procure additional pigs to satisfy his retail requirements as well as fulfilling his other meat supply agreements.

"When his existing breeding-stock contract ended, he chose ACMC stock on the basis of their breed qualities, including litter size, robustness and ease of management as well as meat quality in the slaughter generation as shown by recent Filipino carcase quality studies," commented Dr Danny Silbor, managing director of ACMC Phils.

McQuarry Farms will be linked to ACMC's Yorkshire headquarters in the UK through PigCom, the company's pig data and management system and GEP (genetic evaluation program).