AB Vista – new technologies showcased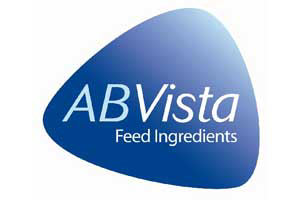 It was another busy Space for AB Vista, with overall attendance at the event up 5% on last year. A total of just under 115,000 visitors from over 100 countries – including more than 12,000 from outside France – made the 27th Space one of the busiest ever.
"Space is an important event for AB Vista, and a great opportunity to meet distributors, customers and clients from all over Europe, plus a few from further afield," highlighted Maria Soto-Salanova, AB Vista's business manager for France. "This year's event has been a great success, with a really positive atmosphere and a lot of interest in the innovations we presented during the show."

SPACE 2013 provided an opportunity to demonstrate the very latest technologies being introduced to the market.

The new Thermo Scientific microPHAZIR AG  hand-held near infrared reflectance (NIR) analyser from Thermo Fisher Scientific was demonstrated by Steven Tayfield of AB Vista's sister company Aunir, which partnered with Thermo Fisher to develop NIR calibrations for the instrument. Generating considerable interest amongst visitors for its ability to achieve rapid forage and cereal analysis straight out of the box, this instrument sets a new benchmark for on-site NIR testing.

AB Vista's Liquid Engineering director, Paul Steen, was on hand to present details of the Mixer Liquid Application (MLA) equipment that is allowing the new generation xylanase product, Econase XT, to reduce dosing coefficients of variation (CV) to as low as 5% in both pellets and mash. The possibility of applying the intrinsically thermostable Econase XT xylanase into the batch mixer as a dilute liquid prior to heat treatment or pelleting, using MLA technology, has been the key to significant gains in performance and return on investment for customers.