ABCA officially launches in Asia at VIV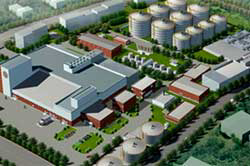 ABCA, a division of AB Agri, the Agricultural Group of Associated British Foods (ABF), is officially launched at VIV Asia with a range of nutritional solutions for the feed and livestock industry.
The ABCA business, headquartered in China, is developing across Asia through an expanding regional team offering extensive technical and distribution support. The company works closely with AB Mauri, the world's second largest yeast producer and Ohly, a yeast extraction technology company to develop and design applications for a range animal feed solutions.

The company will introduce four functional products during the trade show:


AB MOS – Solution for gut health with high levels of MOS and β-glucan, derived from selected baker yeast strains of Saccharomyces cerevisiae.
AB Zorba – Cost effective programme for mycotoxin risk management with a combination of yeast products and aluminosilicates in a balanced ratio.
AB Yestex – Ensure animals have a good start with enhanced early nutrition. This is a premium yeast extract rich in highly digestible amino acids, nucleotides, vitamin B complex and other beneficial yeast cell constituents.
AB Tor-Sel – A new generation of high potency Selenium yeast obtained from a proprietary strain of Torula yeast produced in Australia.
The company held a technical seminar called 'The Next Paradigm Shift' in Bangkok, Thailand, one day prior to VIV Asia.

The company can be found in Hall 106, booth K028.