Zhongpin and China Construction Bank sign agreement for company growth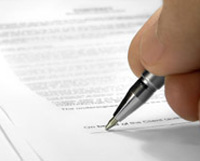 Zhongpin Inc. , a leading meat and food processing company in the People's Republic of China, announced the signing of a strategic cooperation agreement with China Construction Bank.
Under the Agreement, China Construction Bank,
Henan Branch will provide approximately RMB 10 billion in loans and financial services to assist the company in its growth.
Mr.
Xianfu Zhu, Chairman and CEO of Zhongpin, said, "We are gratified and honored that China Construction Bank, one of the largest state owned banks in China, is showing its confidence in our operations and faith in our growth potential by lending its substantial financial support to our business. Despite some issues affecting our industry, Zhongpin's operational performance benefited from the "clenbuterol pork scandal" through increased sales volumes and additional clients. Coming on the heels of our successful follow-on equity offering, this substantial vote of confidence from China Construction Bank gives us great comfort as we continue to invest to grow and expand our business and market share."