World Pork Expo expects 20,000 visitors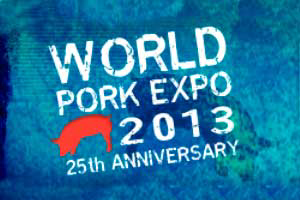 Organisers of the upcoming World Pork Expo expect in the region of 20,000 pork producers and industry representatives from 39 countries to attend the trade show.
The doors of the world's largest pork-specific trade show will open on the 5 of June until the 7th at the Iowa State Fairgrounds, with over 400 commercial exhibits.

The trade show now celebrating its 25th anniversary will feature 310,000 square feet of exhibits, an increase on 2012 show.

New this year is the addition of the Agriculture Building to the exhibit space, which will feature the International Visitors Center and the America's Best Genetics display, as well as a display of World Pork Expo memorabilia from the past 25 years.

Pig Progress's editor, Vincent ter Beek will be reporting live from the show – so watch this space for all your World Pork Expo updates.