WORLD PORK EXPO 2012: United States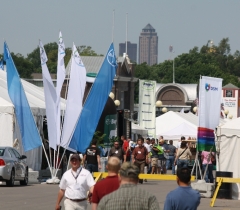 World Pork Expo 2012, in Des Moines, Iowa, has been a memorable one in more than one respect. Visitor numbers were said to be higher than usual – and some new, controversial and challenging themes popped up: sow stalls, a reduction of antimicrobials and how to get to 30 piglets per sow per year?
Read more about World Pork Expo 2012 in the upcoming issue of Pig Progress.