WHO issues H1N1 pandemic; media outlets still use 'Swine flu'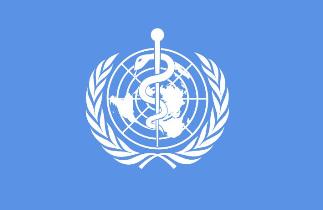 The World Health Organization (WHO) has announced that they have raised the level of influenza pandemic alert from phase 5 to phase 6. Some serious misunderstandings around the safety of pork exist due to the initial unfortunate naming of H1N1 Influenza A as swine flu. Influenza viruses do not affect the safety of pork or pork products.
Many major reporting outlets (BBC, CNN and newspapers globally) are still using the media-friendly©term 'swine flu' when covering the rise in pandemic level,©prompting an immediate response from within the pork producing industry.
"Hog farmers are suffering huge financial losses – which increase every time the virus is incorrectly called the 'swine flu'.© Since the virus was found, average industry losses have increased by $10 per hog due to the misunderstanding about the relationship between pork and the virus" said Dick Isler, Ohio Pork Producers Council in a statement.
"The Canadian Pork Council (CPC) wishes to remind everyone that the H1N1 Influenza A virus, often referred to as 'swine flu', is not transmissible to people through eating properly handled and prepared pork or other products derived from pigs," says Jurgen Preugschas, Chair of the Canadian national hog farmers' organisation. "The safety of the food supply is not affected and Canadian pork continues to be safe to eat."
Dr. Cate Dewey, Chair of Population Medicine at the University of Guelph provides a clear explanation of what health authorities have been telling consumers in relation to the spread of H1N1 Influenza A that you cannot get the flu by consuming pork or pork products. Her video entitled Pork Safety Explained can be viewed on You Tube.©This view is shared by the Public Health Agency of Canada, the WHO and the US Centers for Disease Control and Prevention.
"It is important that our Federation, which represents many of the animal feed producers supplying pig producers globally, reminds consumers that pig products are not implicated in the spread of H1N1 to humans," says International Feed Industry Federation©Secretary General Roger Gilbert.
Related website
• World Health Organization
©