VIV Europe at crossroads – quality and quantity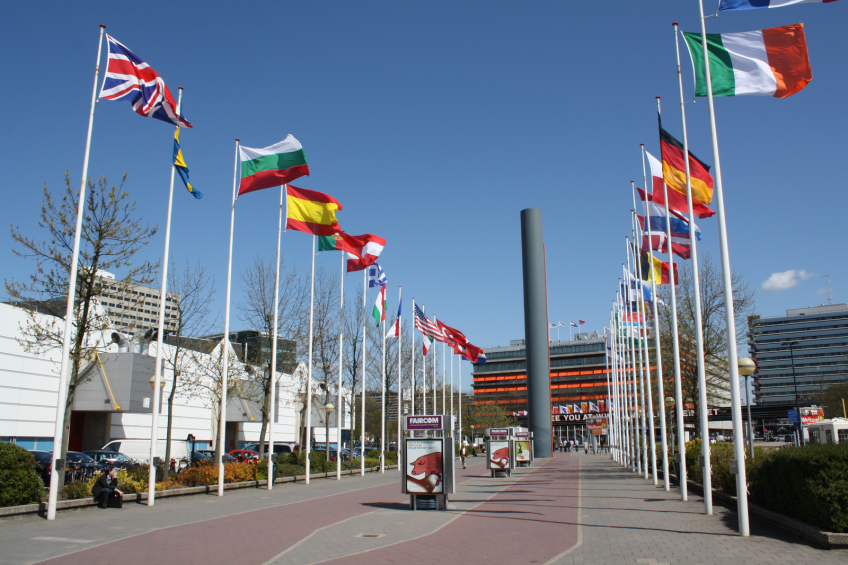 Whoever is interested in the exciting global crossroads of the animal husbandry industry should set sail for Utrecht, the Netherlands. From 20 – 22 May, the city's Jaarbeurs will host the next edition of VIV Europe.
By Vincent ter Beek
As was shown on the previous pages, the global livestock industry is looking for solutions in two different directions. On one hand, there is a strong demand for hands-on knowledge and investments in upcoming markets, to build up new industries. On the other, where the industry has been well established, the market is demanding sustainable production, including the animal's perspective.
The year 2014 offers various events where solutions meeting both demands can be found. VIV Europe, in Utrecht, the Netherlands is definitely among these. Attracting all main players from 'feed' to 'meat' in the global livestock industry, the show has a lot to offer for everyone, in whatever livestock trade they are. For poultry professionals, the show is the major European show in 2014 and also for pig professionals a great deal can be viewed. One development that certainly fits in the 'Fourth P' article, see previous pages, is the 'Pro Dromi' farrowing pen. The concept was carefully set up in 2010 by 14 pig breeders using an interactive online platform. Their input and wishes were key – basic requirements included low piglet mortality, working pleasure, easy managing and animal welfare/ comfort. This led to a series of eight innovations applied in three different varieties of farrowing pens.
The innovations provide (temporary) freedom for sows during the lactation phase and a specific piglet nest which can be used for extra catching, feeding and specific climate options. In addition, the solutions include a new flooring type, as well as extra nesting and playing material. The total concept, although more expensive in building, appears to have a positive influence on e.g. crushing and farrowing time.
The concept was commercially developed by a consortium of Dutch companies, in order to unite pigs, planet, profit and people. Included were the Dutch Ministry of Economic Affairs, livestock equipment company Vereijken, feeding equipment manufacturer Verbakel, Swine Innovation Centre (VIC) Sterksel and the Dutch Product Board for Livestock & Meat. Emphasis at VIV Europe will be on the new flooring type of the Pro Dromi, and more is to be expected at EuroTier in Hanover, later this year.
Interested in more? The show has over 550 other booths to visit, as well as seven country pavilions and themed pavilions called 'MeatTech' and 'CropTech-FeedTech'. Apart from that, the 'VIV Animal Health Summit' will be held during VIV Europe. This is a congress held on Wednesday, 21 May, consisting in the morning of a seminar programme and in the afternoon of a meeting of the World Veterinary Poultry Association.
Last but not least, anybody interested in some top class Dutch agriculture, is invited to join Pig Progress and its sister titles AllAboutFeed and World Poultry on a 'Dutch Excellence Field Trip'. This will allow any visitor to take a look inside some of the finest Dutch livestock operations, feed mills and processing companies, on Monday, 19 May. If you can't join the field trip watch this space for the highlights with photos.
[Source: Pig Progress magazine Vol 30 nr 3, 2014]