VIV Europe 2014: Back to business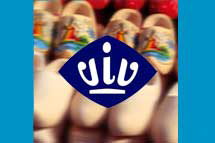 VIV Europe 2014 will be back to business when the world expo for poultry and livestock husbandry and processing returns in May 2014, says exhibition manager Ruwan Berculo.
"It feels wonderful to have the opportunity again of hosting the best business event in animal agriculture for poultry and feed industry leaders from around the world," Ruwan comments. "It is eight years since there was a full VIV Europe in The Netherlands that everyone could attend. At the last edition four years ago, many people had to cancel their planned visit because an ash cloud from the eruption of a volcano in Iceland stopped international flights.
"VIV Europe 2014 means business, in fact it is exclusively a Business-to-Business show for professionals in the production and processing of poultry meat and eggs and other animal proteins. Its watchwords are that it will be complete and compact.
"Complete means that all the global leaders from feed to meat and eggs will be at the show. We have a full week of business opportunities lined up for them, built around the three days of the VIV Europe 2014 exhibition itself which runs from Tuesday 20 May to Thursday 22 May. On the poultry side, a number of world-new innovations will be presented by our exhibitors."
The show agenda includes many special features, Mr Berculo adds. More details will be announced soon about an animal health summit co-hosted by the World Veterinary Poultry Association. There will be a CropTech-FeedTech pavilion and technical conference on feed manufacturing, also a MeatTech segment devoted to poultry meat processing, packaging, labelling and marketing, a series of Master Classes on poultry and specially designated tracks for visitors speaking Spanish or Russian.
"When we say that the show is compact," he continues, "it refers to the fact that the VIV Europe 2014 showground in the Dutch city of Utrecht offers all the facilities in which to do business, but in an environment that is comfortable for every visitor because it is not too big. Our visitors will not need shuttle buses to move between the exhibition halls!
"We are privileged to have the nicest location for a world expo. In May 2014 it will be the ideal place for networking and meeting to do business."