VIV China 2010 kicks off in Beijing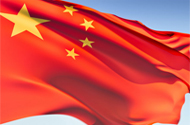 VIV China is kicking off today, in Beijing's New China International Exhibition Center, with over 250 national and international exhibitors being present.
The show is held from 6-8 September and will welcome many foreign visitors and exhibitors, as the annual show will host its 'Grand International Edition'.
Opportunities
For the international livestock business, China has presented itself as a country with virtually endless opportunities, as the country, having approximately 1.3 billion souls, is developing at a breathtaking speed. Increasing wages and ever-growing cities increase the demand for safely produced and highly diversified food.
The VIV show, with its 'feed-to-food' concept, aims to fulfil a pivotal role in this process, by offering a platform where suppliers and buyers from the agricultural supplying industry can meet. Animal nutrition companies, housing and equipment manufacturers, animal health companies and international export organisations will all be present to show their products and explain their concepts.
Among others, at the largest booth, Moba will focus on its range of egg grading and packing machines. In addition, country pavilions of Korea, France, Illinois and the Netherlands can be visited.
Seminar programme
Various seminars are being organised during the show. On Monday, September 6, seminars can be visited on:
• Swine breeding, meeting room W105, 1pm – 5pm
• Poultry, meeting room W103, 1pm – 5pm
• Piglet health and immunity, meeting room W101, 1pm – 4.30pm
• Animal nutrition, meeting room W102, 10pm – 4.30pm
Also on Monday, there are several enterprise technology seminars, organised by Adisseo, Shandong Hwatson Biochem, Lonza Investments and Akzo Nobel.
The show starts every day at 9am and will last until 5pm. On Wednesday, September 8, the show closes at 3pm.
Related websites:
• VIV China
• Moba