Vion's multi-million pound investment at pork facility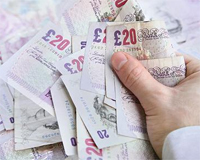 Vion has announced a multi-million pound investment in training and skills development at its pork processing facility in Broxburn, UK. This strategic investment is a key element in the creation of a Centre of Excellence for fresh manufacturing at Vion Hall's, and the creation of up to 250 new jobs at the site.
The plans will focus on the improvement of business processes, the strengthening of the operation's skills base, and the development of a Lean culture. Vion recognises that skills enhancement at all levels of its operations, from modern apprentices through to management, is key to the long-term success of its business. The achievements of its Lean Leadership Academy trialled in Suffolk have underlined the opportunities that can be delivered by the adoption of proven Lean practices, and the company is now looking to replicate this model at Vion Hall's, its largest site in Scotland.
£2million grant funding
Recognising Vion's commitment to learning and people development, it has been awarded almost £2million of grant funding from Scottish Enterprise and Skills Development Scotland, whose support has been invaluable in the development plans for the site.
Commenting on the announcement, the firm's UK chief executive Ton Christiaanse said "People are at the heart of our business and this announcement underlines our commitment to the development of our skills base. Partnerships are the basis for business success and we especially value the support and expertise of Scottish Enterprise and Skills Development Scotland. This investment not only demonstrates our confidence in the Hall's site, but also in the Scottish pig farming sector who are key partner suppliers to our business."
First Minister Alex Salmond said: "Securing 1250 jobs through the new Centre of Excellence at Halls in Broxburn is fantastic news. Vion's investment in their new training centre – supported by Training Plus funds of £1.495 million from Scottish Enterprise and up to £500,000 from Skills Development Scotland – is a major vote of confidence in the Scottish workforce and Scotland's economic future.
"I know that the West Lothian site was up against competition from elsewhere and securing the contract for the Centre of Excellence is also a major vote of confidence in Scottish training and learning."