Vilsack confirmed as US Ag Secretary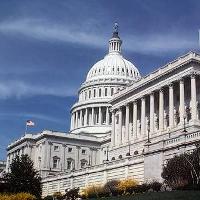 Just over three hours following the inauguration of Barack Obama as the 44th President of the US, the Senate approved six members of the new Cabinet, including Tom Vilsack as Secretary of Agriculture.
Former Iowa governor Vilsack had been atop a short list of candidates to the post. Prior to his confirmation in the post Vilsack listed energy independence, global climate change, food safety, conservation and rural development among his priorities. Vilsack also stated his intention to implement the 2008 farm bill "promptly and consistent with congressional intent."
Vilsack had competed with Obama for the Democratic nomination. He dropped out before the primaries began and supported Senator Hillary Clinton until she conceded defeat.