Vietnam: Expired pork products to be destroyed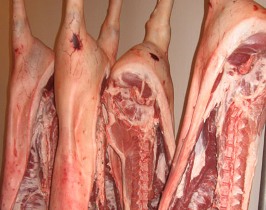 Vietnamese authorities are to destroy eight tonnes of imported pork beyond its expiry date stored and have quarantined all further frozen products from Vinafoods.
The province's Animal Health Division confiscated the pork from the company's refrigerated warehouse last Friday.
On July 21-22, inspectors found eight tonnes of pig heads imported from the US stored in Vinafood's warehouse with original documents showing that the meat had been produced in December 2007 and that expiry dates were illegible. Ta Trong Khang, deputy head of the animal health division, said Vinafood had substituted new production and expiry dates on the top of the original dates.
In Vietnam, the law requires that frozen meat must be used within 18 months from its production date. Inspectors are also looking at Vinafood's original documents on all of its meat imports, including pork, chicken and other items, to determine the production date.
Huynh Huu Loi, head of HCM City's Animal Health division, said documents for more than 350 tonnes of frozen imported meat, including chicken, pork and sausage, would be inspected in Vinafood's refrigerated warehouse.