USMEF: July sluggish for US pork exports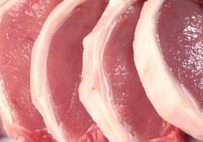 January through July exports of US pork are lagging behind last years pace amid a difficult global economic climate and lingering effects from the H1N1 influenza outbreak.
The most recent statistics released by USDA and compiled by the US Meat Export Federation (USMEF) show pork exports of 1.08 mln mt (2.38 bln pounds) valued at $2.53 bln. While these totals are a respective 10% and 9% below last year's record-shattering pace, they are still 53% higher in volume and 48% higher in value than in January-July 2007.
Mexico has been a tremendous bright spot for US pork throughout 2009, but the surge in exports to Mexico suffered a setback recently during the H1N1 influenza outbreak. Through April, pork exports to Mexico were running 71% above last year's pace in terms of volume and were 62% higher in value. The results for May, June and July have been roughly equal to 2008, however, leaving Mexico with totals of 287,687 mt (634.2 mln pounds) valued at $426.5 mln – which is 42% higher than the 2008 volume and 23% higher in value.
"Pork exports to Mexico are still having a terrific year," said USMEF Chairman Jon Caspers, a pork producer from Swaledale, Iowa. "But there's no question that H1N1 caused a lot of economic disruption in Mexico and created a backlog in pork inventories. Hopefully we're past the worst of that situation, and can move back toward the level of activity we saw earlier this year."
Japan remains the pacesetter for US pork in terms of value, reaching 259,451 mt (572 mln pounds) valued at $944.1 mln through July. While these results are only slightly above the 2008 volume, they exceed last year's value by 11%. Other markets showing significant improvement include Australia (up 22% in volume and 21% in value) and the Caribbean (up 42% and 35%, respectively).
Pork exports to China had already slowed significantly prior to the market closing in early May due to H1N1 influenza. Caspers notes, however, that being essentially shut out of this market for the past 4 months is a setback the pork industry simply cannot afford.
"Our expectations for China were modest for this year, because we knew they would have much higher domestic production," he said. "But being shut off completely from the world's largest pork-consuming market is a very serious blow for the industry."
There is no relationship between pork consumption and H1N1 influenza, and consumer attitudes toward pork appear to have recovered quickly despite the media's persistent mislabeling of the virus as "swine flu". But Caspers, who was in China recently for the World Pork Conference, said market research in China reveals that more consumer education is needed on this issue.
"Across the entire globe, the pork industry cannot afford to have China's consumers turning away from our product," he said. "Whether you are a pork producer in Iowa, Indiana, China or Chile, this is a very serious problem. Hopefully we can all work together to provide better information to China's consumers and turn this situation around."
Pork exports to Russia are also down about 30% compared to last year, due in part to state-specific, H1N1-related market closures in May and June. Exports have also slowed due to the continued delisting of many US pork plants by Russia. The good news, however, is that July pork exports to Russia – 19,625 mt (43.3 mln pounds) valued at $43.1 mln – nearly doubled in volume and more than doubled in value over the June 2009 totals.
US pork exports are also holding up fairly well in terms of percentage of total production. Pork and variety meat exports accounted for 22.8% of January-July production, compared to 24.7% during the same period last year. Muscle cut exports accounted for 18.3% of production, compared to 21.5% in January-July 2008.
Visit USMEF for more info, www.usmef.org