USDA recalls pork amid dioxin fears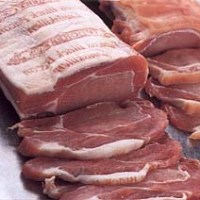 The US Department of Agriculture's (USDA) Food Safety and Inspection Service has issued three class two alerts for dioxin contamination in imported pork.
In all three cases, the Food Safety Authority of Ireland (FSAI) notified the FSIS of the possible dioxin contamination based on its routine surveillance testing. The FSIS said it has reason to believe that the retail locations listed received the recalled pork products.
In the first recall, Dawn International of Acton, Massachusetts is recalling approximately 33,880 pounds of fresh pork products.© The second class two recall involves Tommy Moloney's, Inc, of Long Island City, in New York.© The recall involves eight-ounce packages of© "Tommy Moloney's Traditional Irish Breakfast Bacon, Made from imported Irish Pork."© The third recall involves Rupari Food Services of Deerfield Beach, Florida.©
Related Website
• USDA
• FSAI
• FSIS
©