USDA predicts lower pork export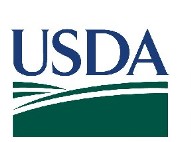 The USDA has predicted lower US pork export for this year. According to its quarterly "Outlook for US Agricultural Trade" report it lowered its US pork export estimation for 2009 by 200,000 metric tonnes ($600 million) to 1.3 million metric tonnes – in comparison to 1.53 million metric tonnes exported in 2008.
©
Beef unchanged
However, predictions for beef, broiler meat and beef and pork variety meat exports, were left unchanged.
Also, USDA has reduced its forecast of the value of cattle hide exports by $150 million to $1.9 million.
Beef and veal forecast – increase
It has raised its beef and veal import forecast to 900,000 metric tonnes from 800,000 metric tonnes, which was suggested in its previous report, issued last November.
©
According to the USDA, it estimated 2008 beef and veal imports at 820,000 metric tonnes.
Livestock
Further reports have stated that the value of all imported livestock, dairy and poultry products in 2009, however, is estimated at $11.3 billion – this is down $700 million from the November forecast.
©
Imports of all of these products were valued at $12.2 billion last year.
©
USDA stated that the main downward change is because of much smaller shipments of live cattle from Canada, reports said.
©
©
©