US President's Food Safety Working Group issues progress report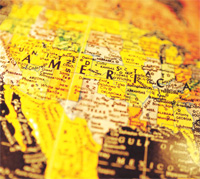 The President's Food Safety Working Group (FSWG) issued a progress report in December 2011 about its accomplishments and future agenda.
The FSWG was created in 2009 by President Obama to provide short and long term strategies to improve food safety based upon a three dimensional approach of prevention, surveillance and response.

Among the accomplishments highlighted under Prevention of Foodborne Illness are the Food Safety and Inspection Service's performance standards for Salmonella and Campylobacter, the declaration of six non-O157 Shiga toxin-producing Escherichia coli as adulterants and the more than 50 percent reduction of illnesses associated with E. coli O157:H7. Other areas addressed under Prevention are product safety, preventing intentional adulteration, and other preventive measures such as monitoring chemical residues, allergens and proposing a test and hold program for meat and poultry products sampled for pathogens or chemical residues.
The next steps for the FSWG include enhancing the three focus areas. Specifically, pre-harvest food safety and retail food safety are among the areas slated for greater prevention efforts. Foodborne illness surveillance and incident investigation and product tracing will also have increased focus to enhance surveillance and compliance. Improving responses to outbreaks and data analysis will be also be evaluated.
Source: AMI