US pork exports to Mexico remain strong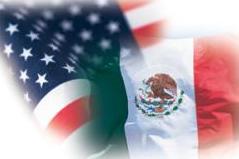 Mexico continues to be the pacesetter for US pork exports in 2009, with April exports climbing 61% in volume and 50% in value compared to last year.
For the first four months of the year, pork export volume to Mexico is up 71% to 177,164 metric tonnes (390.6 million pounds) and the value has increased 62% to $265 million. April export results, however, reflect only a partial-month impact from A-H1N1 Influenza. Because inventories backed up during the influenza-related slowdown of business activity in Mexico and consumer demand for pork is only recently returning to normal, this situation is likely to have a noticeable impact on May export results.
Perennially the leading market for US pork exports, Japan is performing well again in 2009 with export volume for the first four months of the year increasing 9% to 158,265 metric tonnes (348.9 million pounds) and value up 24% to $571 million. While Japan's April export volume was down slightly due to higher inventories and lower domestic pork prices, exports still increased in value by nearly 19%.
Other markets performing well in April included the Caribbean, where pork exports increased by 60% in volume and nearly 50% in value over last year. For January-April, pork exports to this region have climbed 70% in volume and 66% in value over 2008. April exports to Taiwan increased 46% in volume and 43% in value compared to April 2008, and in the first four months of the year have more than doubled in both volume and value over last year's totals.