US Pork exports maintain strong momentum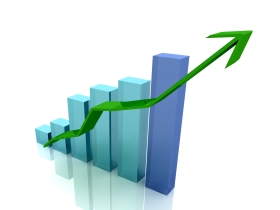 A 45% jump in pork variety meat exports in February helped overcome a slight decline in pork muscle cuts to power total pork exports to a 4.7% increase in value over February 2008, according to the US Meat Export Federation (USMEF).
"We anticipated sharp declines in pork exports to certain markets, including China, when compared to the results we saw last year," said USMEF President and CEO Philip Seng. "But markets such as Japan and Mexico continue to perform extremely well, and US pork is really gaining traction in many key regions across the world. The diversity and global reach of our marketing efforts are really paying off."
Total US pork exports in February were valued at $368.2 million. Pork muscle cut exports ($305.6 million) declined by about 1% compared to last year, but still remained 45% above the February 2007 value. In terms of volume, pork plus pork variety meat exports of 158,471 metric tonnes (349.3 million pounds) represented an increase of 1% over February 2008 and 57% over February 2007. Through January and February, year-to-date pork plus pork variety meat exports increased 3% in volume over last year to 315,121 metric tonnes (694.7 million pounds) and 6% in value to $728.4 million.
Japan and Asia
Japan continues to be the top-performing value market for US pork. Its February total of 37,774 metric tonnes (83.3 million pounds) valued at $138.6 million outpaced February 2008 by 18% in volume and 32% in value. Mexico showed even more remarkable growth as its February volume (42,458 metric tonnes or 93.6 million pounds) surged by 64% over last year and value ($65.6 million) jumped by 60%.
Other markets showing excellent growth included Taiwan, where pork plus pork variety meat exports doubled in value compared to February 2008 and increased by 107%in volume. Exports to the ASEAN region climbed by 60% in volume and 80%in value, with the Philippines and Singapore leading this region's gains. Exports to Australia climbed by a similar percentage, increasing by 76% in both volume and value. Exports to the Caribbean jumped by 122% in volume and 114% in value over February of last year, led by a near-tripling of shipments to the Dominican Republic.
Russia and China
Global pork exports are proving to be very resilient, as these gains helped the US pork industry weather steep declines in sales to Russia and China. Year-to-date pork plus pork variety meat exports to Russia have declined 49% in volume and 57% in value compared to January-February 2008. Exports to the China/Hong Kong region are down 46% in volume and 48% in value compared to 2008, with exports to China declining nearly 75%. These results are not particularly surprising, considering both countries' concerted efforts to increase domestic pork production and reduce their reliance on imports.
China has been particularly aggressive in this area, according to Joel Haggard, USMEF senior vice president for the Asia-Pacific region. "China's efforts to bolster its hog industry include assistance in the form of direct cash subsidies to large-scale farms, tax breaks for hog producers and development of targeted hog-raising counties throughout the country," Haggard said. "To the extent that these subsidies are creating incentives to expand production, they can have very serious trade implications."
Related website
• US Meat Export Federation
©