US pork ads deliver positive results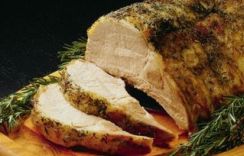 Even the closing of Conde Nast's Gourmet magazine has not affected pork's advertising strategy in the US, which continues to deliver positive results.
"In today's economy, it would seem that most consumer magazines are struggling, but you might be surprised by some success stories with magazines we are advertising in this year," says Laurie Bever, director of consumer advertising for the Pork Checkoff, who noted that pork did not advertise in Gourmet or Cookie this year.
Pork advertises in Family Circle magazine, which published its largest issue in its 76-year history in September, with nearly 4 million in circulation. "Family Circle represents the strong connection women have with their family, friends and community, and this reflects the Pork Checkoff's consumer research," Bever says.
"Here's a telling number –© from April through September© this year, more than 31,000 visits from magazine print ads have been generated to our advertising Web site, www.TheOtherWhiteMeat.com/PorkRecipes," Bever says. "When you add in the traffic we've received from our online ads, the total traffic to the ad Web site totals more than 80,000 visits during this period."