US: Panama trade agreement ready for Congress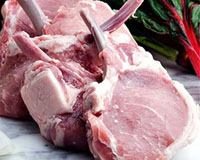 The National Pork Producers Council praised the US and Panamanian governments for completing work on the US-Panama Trade Promotion Agreement and asked that the Obama administration send to Congress soon implementing legislation for the trade deal.
The trade agreement with Panama will provide new market opportunities for a wide range of American agricultural products, NPPC said, and it will level the playing field for U.S. pork producers and other food producers.
Pork market
"Implementing the pending trade agreement with Panama will level the playing field so that U.S. producers and exporters of food and farm products receive reciprocal market access," said NPPC President Doug Wolf, a pork producer from Lancaster, Wis. "It also will open to U.S. pork producers, other agricultural sectors and U.S. businesses a market of almost 3.4 million consumers."
According to Iowa State University economist Dermot Hayes, the Panama trade agreement will add 20 cents to the price producers receive for each hog marketed, with pork exports to Panama expected to increase by about $16 million a year. It also will create more than 200 U.S. pork industry jobs.
U.S. pork exports to Panama currently are restricted by a small quota and out-of-quota duties as high as 80 percent. Under the Panama Trade Promotion Agreement, U.S. pork variety meats would receive immediate duty-free treatment, and the trade deal would expand market access for U.S. pork muscle meat through larger tariff rate quotas that will grow by 6 percent annually. The out-of-quota tariffs will be phased out in 15 years, and all other tariffs on U.S. pork will be phased out over 12 years.
In addition to the favorable market access provisions, the agreement resolves significant sanitary and technical issues. Panama, for example, will recognize the meat inspection system of the United States as equivalent to its meat inspection system.
"With conclusion of this deal," Wolf said, "the three trading agreements – Colombia, Panama and South Korea – are ready for Congress to consider. We ask the administration to send implementing legislation for all three, and we urge Congress to approve them before its August recess."