US food programs assist pig farmers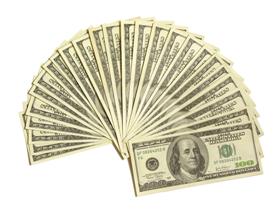 US Agriculture Secretary Tom Vilsack has announced USDA's intention to purchase $82.6 million worth of pork, cherry, plum and apple products for federal food nutrition assistance programs. Vilsack made this announcement during the National Association of Farm Broadcasters annual convention.
"These purchases will assist pork, cherry, plum and apple producers, who are currently struggling due to depressed market conditions," said Vilsack. "Today's actions will help stabilise prices and markets, stimulate the economy, and provide high quality food to Americans in need of USDA's nutrition assistance programs."
USDA intends to purchase $50 million of pork, $12.2 million of tart cherries, $1.8 million of dried plums and $18.6 million of apples. The Department will seek the lowest overall costs by surveying potential suppliers and publicly inviting bids to assure contracts are awarded to responsible bidders.
The pork purchase will help farmers greatly reduce their sow herd in a market where production costs continue to exceed market value.
National Pork Producers Council
The National Pork Producers Council commended US Agriculture Secretary Tom Vilsack for his decision to purchase up to $50 million of pork products. The purchase should help struggling pork producers, who have been mired in a 2-year-long economic crisis.
"The action by USDA to buy additional pork will benefit America's pork producers, the US economy and the people who rely on government food programs," said NPPC President Don Butler. "NPPC is extremely grateful to Secretary Vilsack for recognising the plight of our producers and for taking action to help them. The pork purchase is an important step that will help our industry bring pork supply and demand back into balance and allow producers to continue providing consumers worldwide with economical, nutritious pork products."
Since September 2007, the US pork industry has lost $5.4 billion, with producers losing an average of more than $23 on each hog marketed.
The pork buy is the third supplemental purchase this year. In March, USDA agreed to buy $25 million of pork, and in early September it bought an additional $30 million. Annually, the agency buys pork for federal food programs, including the School Lunch and School Breakfast programs. Last year, for example, USDA purchased $62.6 million worth of pork.
NPPC also thanked Congress for its efforts to help the US pork industry, particularly the 63 House and 24 Senate members who signed onto a letter to Vilsack, urging him to make additional purchases of pork.