Unlocking the potential of corn DDGS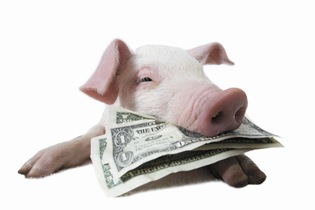 Pig producers looking for lower feed costs in diets containing distillers dried grains with solubles (DDGS) can save around $5/tonne, without risking animal performance, according to the latest research from Danisco Animal Nutrition.
In a trial conducted at the University of Illinois, USA, combining a new-generation phytase (Phyzyme® XP) with a highly effective xylanase enzyme (Porzyme® 9302) in corn-based pigs diets containing 20% corn DDGS significantly improved digestible energy by 5.6% (175 kcal/kg, 0.73 MJ/kg), ileal amino acid digestibility by 4-8% and increased phosphorus digestibility from 22% to 51%.
In a trial conducted at the University of Kentucky, USA, adding the xylanase and phytase combination resulted in net savings in feed costs of ~$5/tonne. Performance of pigs fed a corn-based diet containing 20% corn DDGS reduced in both digestible energy (95 kcal/kg; 0.40 MJ/kg) and available phosphorus (0.01-0.04%) and supplemented with the enzyme combination was at least equivalent to the performance of pigs fed a more expensive standard diet.
"Pig producers are continually looking for opportunities which allow more flexibility in both the levels and types of ingredients which can be added to the feed. This is particularly important during these turbulent times" comments Dr Gary Partridge, Global Technical Services Director, Danisco Animal Nutrition. "Optimised enzyme solutions offer great opportunities to keep feed costs to a minimum and help boost profits."
Photo: Mike Kemp/Rubberball Productions/Getty Images
Related website
• Danisco Animal Nutrition©