UK to insist on EU pig welfare equality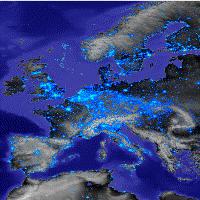 A recent parliamentary report in the UK concluded that the decision to ban the use of stalls and tethers on pig farms in 1999 – 14 years ahead of the rest of the EU, had left UK farmers at a "serious disadvantage".
In the UK, the law and industry practices go beyond EU legal requirement in key welfare areas which has prompted insistence from the UK that all EU countries meet welfare standards for pigs when they become compulsory in 2013.
The reported stated that the Government must accept that its decision to introduce welfare legislation many years ahead of most of the EU was a significant factor in driving many farms out of business.
Speaking on the issue during Prime Ministers questions, Brown said "I believe that UK producers have set the standard for compassionate pig meat production when we introduced new welfare standards. But all EU member states must be compliant with the new EU legislation and we will insist that standards be met."©
Access the full detailed©report by the©Environment, Food and Rural Affairs Committee entitled 'The English pig industry'.©