UK: Pork imports fall in 2009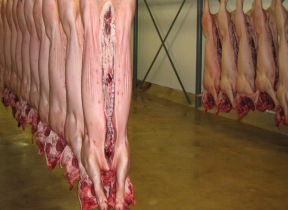 UK pork imports this year have shown a big drop, mostly due to the weakness of the sterling against the Euro says BPEX Senior Economic Analyst Tony Fowler.
For October, total pork imports were at 24,400 tonnes, more than 20% lower than a year earlier and the lowest monthly total for seven years.
Total pork imports in January–October amounted to 298,000 tonnes, 12% lower than a year earlier.©
Imports from the Netherlands (41,000 tonnes) were up 18% but there was a 36% decline in shipments from Denmark (84,000 tonnes).© The decline in the proportion of pork coming from Denmark is likely to be in part associated with its increasing live export trade with large numbers going across the border into Germany for slaughter.©
Exchange rate fluctuations have not affected bacon trade in the same way as pork. Consumer demand for bacon has been relatively strong, especially in the first half of the year.©
In the first 10 months of 2009, bacon imports totalled 247,000 tonnes, three per cent higher than in 2008,© Imports from the Netherlands (94,000 tonnes) were 12 per cent lower but there was a 12 per cent increase in supplies from Denmark (106,000 tonnes).©
Consequently, Denmark has regained its position as the number one supplier to the UK market.