UK: Big earnings from energy for pig producers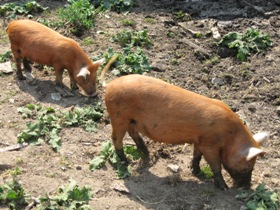 Pig producers are set to reap the returns from renewable energy under a new 'feed-in tariff'. To help producers identify their best option for investment, BPEX has produced four new factsheets.
The energy industry has proposed changes to the way farmers are paid for producing renewable energy, with the 'feed-in tariff' due to come in next April.
©
Under the proposals, farmers will be paid for all the renewable energy they generate including what is used on farm. Plus, as well as saving the cost of buying in energy, they may also be paid extra for renewable energy they export to the National Grid – a win-win situation.
Under the new system the net payment farmers receive for a kWh of energy produced may be as much as 36.5p compared with the current 4.5p, depending on the technology used.
BPEX Environment Projects Manager Charles Baines said: "The factsheets provide the key practical and financial information for each technology, including the expected time period for payback.
The factsheets can be viewed on the BPEX website