Tyson Foods CEO: Higher pork prices foreseen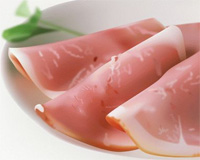 According to Tyson Foods' chief executive officer, 2011 will see 'meat inflation' with increased prices due to strong beef and pork demand.
Pork
The CEO added that he also foresees higher prices for pork – stating that pork producers have thinned their herds by around 2% in 2010.
Mr Smith sees domestic food inflation surpassing US government predictions – as crop and animal feed prices continue to spike. The firm expects its feed costs to climb an additional $500 million this year, but the firm says it will combat this with productivity and higher prices as export demand becomes stronger.
It foresees US production of pork, beef and chicken to be higher than in 2010, with increasing exports which will relay to domestic supplies being lower – this will strengthen pricing.
Mr. Smith's comments were made just as the company announced an 86% increase in fiscal first-quarter profit, pushed by higher pork prices and the restructuring of its chicken unit.