The Philippines expects increase in pork exports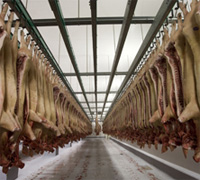 The World Organization for Animal Health declared the Philippines free of Foot and Mouth Disease (FMD). In light of the new status which came about last week, the Philippines has stated that it expects an increase in pork exports to occur.
Negotiations with Singapore and Malaysia
"We are expecting that negotiations with Singapore and Malaysia will bring new business to our pork industry. I figure that livestock output will pick up again now that producers have found a reason to increase local production," Agriculture Secretary Proceso Alcala said.
Agriculture Assistant Secretary for Livestock Davinio Catbagan has said that the country's recent FMD-free status will boost productivity with the meat processors and swine raisers freely transporting and trading live animals, and livestock and pork products within the Philippines.