The 'Future of enzymes' event attracts much attention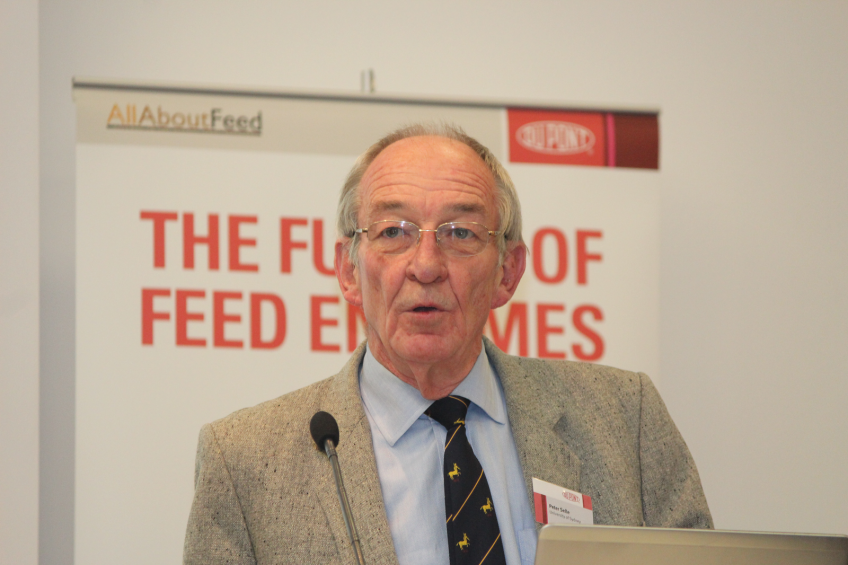 At EuroTier, Danisco Animal Nutrition (part of DuPont), attracted around 140 visitors for its future of enzymes event. The event was focused on current and future use of feed enzymes.
The increased use of feed enzymes is a result of the need to produce animal protein in a more efficient way. Nan Dirk Mulder from Rabobank International and speaking at the event addressed this in his global protein outlook. "We see an enormous demand for animal protein in the coming years. Compared to 1980 we need 60% more poultry meat, 42% more pork and 25% more beef in the year 2030," Mulder explained. And the majority of the global meat and egg demand growth comes from Asia and Africa. Mulder: "The world is changing and we see that Asia is the driving force. In the Western world, consumer concerns are an important factor (think of animal welfare). In Asia and Africa, the economic growth and increased incomes are drivers for growth in animal protein industries." But to have enough food for all, Mulder said that efficiency and yield become even more important, especially because feed costs remain high and volatile. "This can be achieved by enzymes for example."
Charlotte Poulsen from Dupont delved deeper into the use of enzymes by explaining what they already did to make the livestock sector more efficient. "The feed conversion ratios in broilers have improved considerably in the last decades. With less feed, we now reach a higher slaughter weight." Poulsen said that protein sources are sometimes replaced with cheaper versions, which make the diet more variable. "Enzymes can help in making the diet less variable and more digestible. In trials we showed that xylanase, amylase and protease reduced the variation in performance of broiler diets, measured as FCR," Poulsen said. She also addressed that future feed ingredients, such as insect meal and algae, come with new challenges in enzyme use and will stimulate new enzyme technologies applied in animal nutrition."
The third and last speaker of the event, Peter Selle from the University of Sydney, focused on the important enzyme phytase. He raised the question whether phytase is a mature or immature technology. "The acceptance of phytase will be determined by the cost of phytase, the cost of inorganic phosphorous, cost of phosphorous disposal and the possible 'extra phosphoric' benefits of phytase – especially in terms if improved protein utilisation," Selle explained. According to Selle, the use of phytase in Australian pigs and poultry has increased from zero in 1960 to 87.5% in 2014. When superdosing is taken into account, it's even 112.5%. "But phytase is getting cheaper as well. Since 1996, phytase gas become 80% cheaper. At the same time, the product efficacy is improving as well. Unpublished data from the Poultry Research Foundation showed that a recently released bacterial phytase significantly outperformed the original fungal phytase. But at the same time, our comprehension of this enzyme still needs to be improved," Selle concluded.
This event was organised in cooperation with AllAboutFeed and was also broadcasted live as webinar.
To view this webinar click here