Thailand: Betagro expands pork processing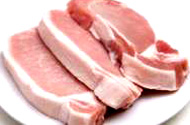 Betagro Group, one of Thailand's largest agro-industrial businesses, has entered a 25 year contract to develop a pork processing plant to produce high-quality meat for consumers in the Northeast, in Khon Kaen Municipality.
Betagro plans to invest 70 million baht (€1.6 million) over the next seven months to upgrade the processing unit, which will have capacity to process 480 pigs a day, all from the company's contracted farms, says Narongchai Srisantisaeng, the group's senior vice-president for regional and feed business.
©
Hygienic meat
The new plant will be developed to meet the standards of the Livestock Development Department for producing hygienic meat. It is expected to start operating late this year.
©
About 85% of the production will be supplied to food services businesses, hotels, restaurants and fresh markets, and the balance will be marketed at Betagro Shops under the company's HyMeat brand, says Narongchai, adding that the new facility would expand the pig processing line of Betagro to 2,630 pigs each day.
©
Current pork processing plants

At present, the company operates three pork processing plants:
Betagro Safety Meat Packing in Lop Buri (1,700 pigs a day), Chiang Mai (200 pigs), and Phatthalung (250 pigs), and plans to add two more facilities over the next three years, he says, adding that the expansion will also help the group expand revenue from the pork segment by 10% to 15% as projected this year.
©
Last year, Betagro earned about 5 billion baht from the pig business, with local and export sales of products made from about one million pigs. Chicken remains the core contributor to sales at about 17 billion baht out of the group's total of 55 billion.
©
"In the future, Betagro aims to seek a more even balance of revenue from the pig and chicken businesses to strengthen both operations," says Narongchai.
©