Taiwan: Pig farmers suspend major protest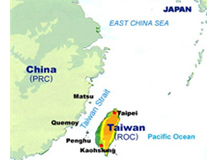 Taiwan has been in the spotlight recently, with the issue of ractopamine taking centre stage and the US urging the country to change its zero tolerance policy on the feed addtive in meat. A major protest has been planned for 5 March, against ractopamine meat entering the country from the US.
Ractopamine has been banned in Taiwan, however, the US (where the drug is legal for use as a feed additive) wants Taiwan to accept US beef containing ractopamine, and this may lead to US pork products containing the feed additive.
The planned protest has been put on hold, according to The Republic of China Swine Association chairman of the association, Yang Kuang-chang. A report by
taiwanfocus
stated that the 10,000-man protest was to take place following the reports that the Taiwan government could give in to US pressure to lift the ban on US beef containing ractopamine, and that US pork products containing the feed additive could follow suit.
Also, the association chairman stated that Chen Bao-ji, minister of the Council of Agriculture (COA), said it was Premier Sean Chen who was making decisions, so it was meaningless to stage a massive protest against the COA.
Ractopamine is used as a feed additive in pig and cattle feed, promoting lean meat. Yang added that the association would still protest against the lifting of the ractopamine ban if the government allowed the inclusion of ractopamine.
"If the government moves further to damage the hog industry, the association will lead hog growers to travel to Taipei to protest," Yang commented.