Taiwan hopes to revive pork exports to Singapore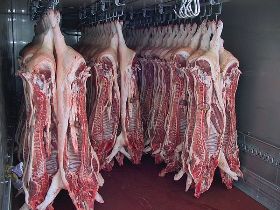 The Taiwanese Council of Agriculture (COA) hopes to resume pork exports to Singapore soon, the Taipei Times reports. These were suspended last week, as a result of a Foot-and-Mouth Disease (FMD) outbreak in Taiwan.
Last week, Singapore's Agri-Food and Veterinary Authority (AVA) announced it was suspending imports of pork and pork products from Taiwan. The island country had reported FMD©infections at two pig farms in the counties of Yunlin and Changhua.
As a consequence, in Taiwan pork exporters took the initiative to withhold exports to Singapore. The Asian city relies on imports since it does not raise its own pigs.
Ban
In recent years, Singapore has only imported pork from Taiwan as from 2007. In the years prior to that, Taiwanese pork had been banned since 1997.
Taiwan launched a programme beginning in 2007 to stop giving pigs anti-FMD vaccines in a bid to apply to the World Organization for Animal Health (OIE) to be given FMD-free status. A zero-vaccine environment is one of the requirements.
Tonnes of pork
According to AVA data, Singapore imported 999 tonnes of pork and pork products from Taiwan. This accounted for less than 1% of Singapore's pork and pork product market.
Still, Singapore is a significant market for Taiwan's farmers, with more than half of the nation's annual exports of around 1,400 tonnes of fresh or frozen pork going to Singapore in recent years, COA figures show.
Taiwan now raises around 6.4 million pigs a year, mainly for domestic consumption.

No more outbreaks
By the end of last week, the chairman of the Taiwanese COA said only two counties – Yunlin and Changhua – have reported outbreaks of FMD. All other farms in surrounding counties are clean.
The recent FMD outbreak, he said, resulted from a few pig farmers failing to wipe out the O-type virus that was blamed for triggering the first FMD outbreak in Taiwan in 1997.
Related news items:
Taiwan: no pork exports to Singapore due to FMD (19 Feb 2009)
Related websites:
World Organization for Animal Health (OIE)
Agri-Food and Veterinary Authority of Singapore (AVA)
Taiwan Countil of Agriculture (COA)
Taipei Times