Strategic swine breeding alliance formed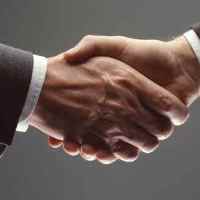 Breeding company Hendrix Genetics (holding company of Hypor) and the German Federal Hybrid Breeding Programme (BHZP) have agreed to explore a step-wise implementation of a strategic alliance in the swine business.
The agreement comprises several actions:
• Extension of the successful cooperation of the last three years in AI
• Joint use and development of the BHZP sow breeding programme
• Working together on a joint production, marketing and sales approach for the Netherlands and Germany
• Evaluation of each other's breeding programme with the objective of combining the respective gene pools into one programme.
Rapid expansion
Hendrix Genetics, starting in 2005, has grown rapidly over the last couple of years, having acquired e.g. France Hybrides and Euribrid recently. The company has breeding divisions in layers, turkeys and pigs.
At a press conference at EuroTier, in Hanover, Germany, Antoon van den Berg, CEO, said, "Consolidation in poultry is now finished, but further consolidation in pigs can be expected."