South Korea starts pork exports to Hong Kong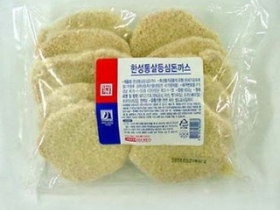 South Korea will begin commercial pork exports to Hong Kong for the first time ever commencing next Monday, Korean authorities announced today.
The South Korean ministry for Food, Agriculture, Forestry and Fisheries said Hong Kong has agreed to import pork from Korean meat processing companies that meet its quarantine inspection rules.
Transporting pork
The agreement came after Seoul provided Hong Kong with a list of 49 local companies that agree to transport pork and by-products to China's special administrative region in advance.
Both sides have been discussing to permit shipments of Korean pork from 2008. A provisional pact was reached in 2009.
Chang Ki-yoon, head of the ministry's quarantine division, said, "Under the terms of the agreement, exporters must not only meet quarantine requirements but provide the names of Hong Kong-based companies that will distribute and sell their products on the market."
He added that, to ensure food safety and quality, local meat processors will also have to receive oversight from the National Veterinary Research and Quarantine Service prior to the products being exported.
Hong Kong market
The ministry, meanwhile, said that if commercial exports begin, the Hong Kong market can help local pig farmers find new outlets for their products. It said most exports are likely to be pig by-products such as fat and intestines that can be used as base materials.
South Korea in the past only shipped out small 'sample' quantities of pork to Hong Kong with none being exported on a large commercial scale.
Related websites:
• South Korean ministry for Food, Agriculture, Forestry and Fisheries