Smithfield Foods to shut facility, also hog production operation to be sold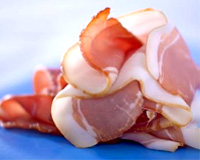 Smithfield Foods Inc has announced that it will close the doors of a facility which makes barbecued ribs, stews and soups.
The facility closure will happen in March and will affect 53 employees.
Jeff Gough, Smithfield's vice president for human resources said "Our business is growing faster than that facility is capable of handling." Further comments were not made.
Products for consumers unaffected
The products which are made at the current facility will continue to be in production. "All of those products will continue to be manufactured at other Smithfield food facilities" or will be outsourced to other companies, Gough added.
According to Gough, employees can apply for vacancies within the company. Smithfield and the union representing the workers, the Laborers' International Union of North America, are negotiating a severance package for affected employees.
The Ham and Products Facility that will close is situated near Smithfield Packing Co. North plant in Smithfield and will shut its doors on March 6.
Sale of hog production operations
The company has also announced that it completed the sale of its hog production operations located in Texhoma, Oklahoma to Prestage Farms, Inc. Specific terms of the transaction were not disclosed.
The Texhoma operations house 20,000 sows and contain 71,000 nursery and 172,000 finishing spaces.

"Although vertical integration continues to be a key point of difference for Smithfield, these farms do not supply any of the company's pork processing plants," said C. Larry Pope, president and chief executive officer.
"The sale of these operations demonstrates our continuing commitment to shed non-core businesses with a greater focus on return on invested capital. This divestiture is another example of how we have altered our strategy to deliver better returns to our shareholders," he concluded.
Related website: