Smithfield delays gestation crate plans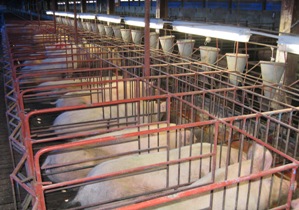 Smithfield Foods has announced it will delay its plan to phase out gestation stalls for pregnant sows blaming economic conditions.
Smithfield unveiled its change in plans in its 2009 annual report, according to a report in The Virginian-Pilot newspaper.
When Smithfield originally announced the switch to group-sow gestation, the plan was to use a phase-in strategy involving new and remodelling facilities over a decade. Animal rights groups praised the commitment.
Although Smithfield already has converted to group housing at three farms, it no longer expects to meet its 2017 overall deadline. The transition would be expected to cost about $300 million, and Smithfield lost $190 million in the 2009 fiscal year.
Related website
• Smithfield Foods