Scientists reveal benefits of fishmeal in pork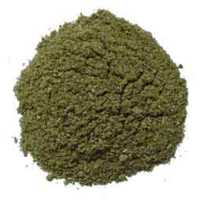 Australian researchers say adding fishmeal to finisher pig diets can reduce saturated fat and increase levels of beneficial long-chain omega-3 fatty acids in pork.
Scientists at the University of South Australia's Nutritional Physiology Research Centre carried out the research in conjunction with Bartlett Grain and Australian Pork.
Health benefits

Dietary trials with volunteers showed consuming the omega-3 enriched pork has health benefits. In addition, it showed the pork has a better shelf-life than other pork and is accepted by consumers.
Volunteers in the study ate five 200 gramme servings of the omega-3 pork each week over a period of three months. Concerns that the products would smell or taste fishy proved unfounded.
Project leader Prof Peter Howe said the findings represented a new milestone in functional food research .
Related websites:
For the latest pig news, subscribe here