Schippers moving into individual pig finisher ID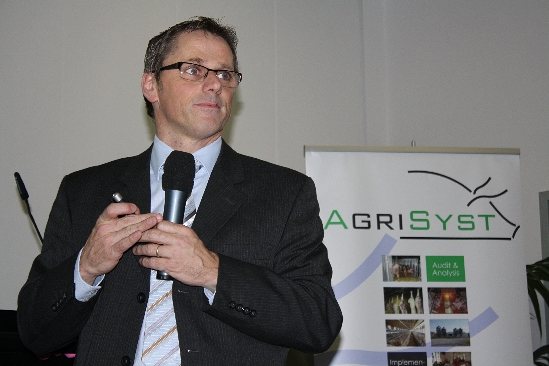 It has long been thought that pig monitoring on batch level was sufficient to meet the demands of society with regard to traceability, but progress in knowledge and economy has now resulted in a focus on identification on an individual pig level.
Dutch company Schippers introduced the concept at a forum titled 'Electronic Animal Identification', at EuroTier, Hanover, Germany.
©
At the moment, low frequency applications are being used in eartags for sows. These however©are generally too expensive to use in finisher production when large amounts would be needed. This stopped progress that was technically feasible for many years from actually breaking through.
©
Using high frequency applications, however, the cost price for ear tags may be reduced considerably, Schippers said. In addition, many animals can be scanned simultaneously.
©
Demands
Peter Beljaars, Schippers, explained that three demands from society are met with the introduction of individual pig monitoring. Food safety is enhanced, he said, just like traceability options. Thirdly, it will allow more©reliable animal and company information to flow throughout the protein chain.
©
Data could be useful for breeding organisations, veterinary practices, feed suppliers, slaughterhouses and even sales reps.
©
Software
Marc Cox, from the company AgriSyst, introduced its software coming with the ear tags, comparing it to a sat-nav system. It works the same, with radio frequencies, and it answers similar questions, like "How fast am I going", "Where am I?", "How did I get there?" and "When do I get there?".
©
He added that knowing the average production in a pig herd is nice information, but knowing what kind of variety is leading up to this average is even more useful.
©
Schippers is not the only company going into this field of monitoring. More companies are currently working on the concept – and more can be read in upcoming issues of Pig Progress.
©
Related websites: