Save the pork industry – kill the pigs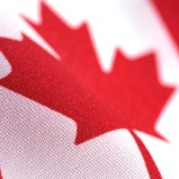 The Canadian government has reportedly offered to pay pig farmers to kill their animals in order to reduce supply and raise the price of pork.
It has been reported that the Canadian government has offered over $50 mln to kill 150,000 pigs by September in an attempt to help struggling farmers.
A number of factors have combined to create incredibly tough conditions for pig farmers, says president of the Canadian Pork Council, Clare Schlegel.
Only 25% of the swine to be killed will end up on dinner tables around the world. The rest will be sold to the pet food industry.
Schlegel stated that the rise in pig numbers has been partly attributed to the development of a cure for a hog disease called circle virus, which has apparently worked too well, leaving the market flooded with healthy pigs.
Related link: