Salmonella-tainted pork circulates the Philippines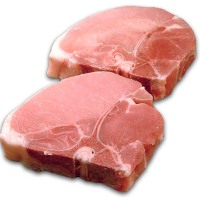 The Department of Health in the Philippines has warned people in Eastern Visayas about pork infected with Salmonella bacteria.
In the wake of reports that Salmonella infected hundreds of hogs in one Samar town alone, health officials are urging consumers to only buy pork meat that has been certified by the National Meat Inspection Services (NMIS).
"Salmonella bacteria are present in the intestines of the infected animal. For this reason, we at the Department of Health strongly advise against its consumption," Boyd Cerdo, regional sentinel nurse of the Department of Health for Eastern Visayas said.
The regional office of the Department of Health has reported that salmonella has infected about 750 pigs from various villages. Eighty-four of these hogs were confirmed to have died due to the bacteria, according to reports. The Department of Health said the emergence of the bacteria could have been caused by poor sanitation, contaminated feeds, improper care of animals and even the bad weather condition.