Russian meat giant Cherkizovo expects millions in state subsidies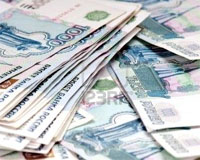 Russia's biggest meat producer, OAO Cherkizovo Group, has said that it is expecting to get state subsidies which amounts to about 550 million rubles ($19 million).
The subsidies will be for the production of pork and poultry it has stated – with payments of 382 million rubles for poultry output and about 168 million rubles for making pork. It has been reported that regional governments are finalising the methodology for calculating the amount of subsidies allocated to producers.
CEO Sergei Mikhailov said: "We welcome the Government's announcement on subsidies for Russian producers. These measures follow an exceptionally difficult year for the Russian agro-industrial industry with extreme weather conditions leading to drought and fires, resulting in lost harvests and consequently a steep increase in grain prices."