Russian authorities say recent ASF outbreaks are economic terrorism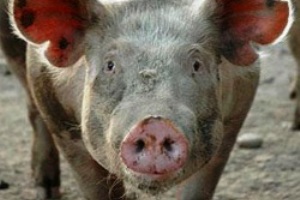 The recent outbreaks of ASF in Russia did not happen accidentally, they were deliberate actions of biological terrorism aimed to undermine the development of pig production in Russia, thinks Alexander Tkachev, governor of Krasnodar Territory.
"Almost simultaneously, ASF outbreaks have been reported in Ust-Labinsk, Krasnoarmeiski, Kalininsky, Korenovsky and Seversky districts of the region. Infection has entered the largest complexes with the highest levels of biological security in different areas of the region almost at the same time. This can only possible due to sabotage, planned importation of the infection into the complex. Our law enforcement agencies should investigate this scenario,"said Alexander Tkachev.
The hypothesis that the outbreaks of ASF virus were not accidental has already been checked by the regional department of the Federal Security Service of Russia (FSB). According to the district attorney of Krasnodar region Leonid Korzhineka, over the last two years, the damage to the economy of the region due to ASF has been estimated to be up to RUB 500 mln (US$16.7 mln), and therefore the situation is extremely serious.
However, the management of Federal Service for Veterinary and Phytosanitary Surveillance (Rosselkhoznadzor) doubts that these outbreaks could really be the acts of sabotage.
"I have grave doubts that the Krasnodar region could be subject to this kind of sabotage. In the world there is not one country which would dare to undertake such an action, with its grave consequences on an intercontinental scale," said Deputy Head of Rosselkhoznadzor Nikolai Vlasov.
However, he also said that ASF could theoretically act as "biological weapons, just like the anthrax".
"In international practice there is only one country that has previously used such methods; the United States against Cuba," he added.
Vladislav Vorotnikov