Russia: Tver pig farming may suffer two year ban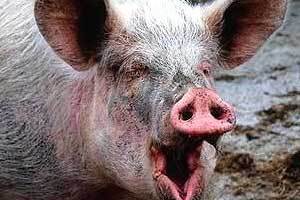 The ASF situation in Russia's Tver region is forcing the federal veterinary and phytosanitary surveillance service, Rosselkhoznador, to consider a drastic option: A total ban on pig farming.
The critical situation concering the African swine fever (ASF) in the Tver region is forcing the Federal Service for Veterinary and Phytosanitary Surveillance (Rosselkhoznadzor) to consider the extreme measures: if the veterinary services do not stop the epidemic, pig farming here will be totally prohibited for a two-year period.
At the same time all of the stock of all farms will be culled. Farmers will receive compensation at a rate of 86 rubles (US$2.6) per kg of live weight, which is almost two times lower than the market price.
Representatives of Rosselkhoznadzor recently noted that virus is spreading so actively because of the incompetence of local authorities.
"Swine fever spread so quickly because the quarantine measures are performing poorly. First of all, it is the fault of local authorities. In each area the situation should be analyzed separately. Hunters shoot wild boars in insufficient numbers. Medical aid posts are working ineffectually. If the disease continues to spread at the same rate, pig farming in the Tver region will be completely banned. Not forever of course but only for a quarantine period of two years," stated the head of the Office of Rosselkhoznadzor for Tver and Pskov regions, Yuri Danilov.
"So far we've also seen a lack of cooperation of law enforcement agencies in the elimination of ASF. In the health posts there are policemen on duty, but these forces are not enough," he added.
The program against ASF
The Government of the the Tver region has recently approved the long-term target program to prevent spread of ASF over the years 2012-2017. The program's activities include a comprehensive modernisation of veterinary services in the region, the purchase of new laboratory equipment and skills development.
The program will be financed from the federal and regional budgets. The total cost of all activities is estimated at 477 million rubles (US$15.9 mln). Experts have pointed out that such a program should have been undertaken three months ago, and implementing it now will do little to improve the situation.
Source: Vladislav Vorotnikov