Russia releases report on ongoing ASF outbreaks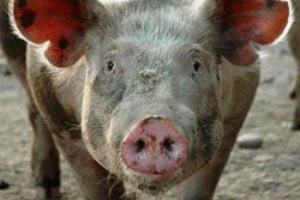 Rosselkhoznadzor reports a new outbreak of ASF has been registered in the Volgograd region of Southern Russia, near the border with Kazakhstan.
"On June 19 a new case of ASF was diagnosed in the village of Dolgi Pokrovsky in the Leninsky district of Volgograd region. Three dead animals were found on two private farms. In the first threatened with ASF zone (20 km) a total of 158 pigs will be culled. The farmers will receive the compensation of 1 mln rubles (US$ 33,000)" the report says.
This is the fourth outbreak of the dangerous disease in the region since the beginning of the year. In three districts of Volgograd Region within the quarantine measures more than 2,000 pigs have been culled due to the previous outbreaks. The total amount of compensation paid to the farmers run up to 11 million rubles (US$ 366,000), reported the department of agriculture for the region.
According to representatives of Rosselkhoznadzor the main reason for the spread of ASF in the Volgograd region us due to the negligence of veterinary services of the region.
"After confirming of the diagnosis ASF [after the previous outbreak] full time security and quarantine police or military posts on all roads leading to the outbreak areas should have been established. However, such activities were not been implemented in the five localities. Even now, anyone could easily transport sick animals out of there." says in the official statement of Rosselkhoznadzor.
Source: Vladislav Vorotnikov
click here for the Rosselkhoznadzor statement
For all ASF articles in Pig Progress click here