Russia – new vet certificate for US pork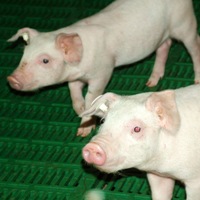 Russia's food safety watchdog has asked to revise the veterinary certificate for pork imports from the US.
Russia wants this to happen as fast as possible, and aims to introduce a new certificate on 1 June this year, reports state.©
Tighter control for pork
Reports have stated further that until this happens, pork and raw pork products from the US will be imported under stricter laboratory control.
Not fulfilled requirements
The proposal was made after US officials, during a recent video conference between the Russian regulator and USDA's Food Safety and Inspection Service, said the US had not taken on the obligation to fulfil Russian veterinary health requirements in pork shipments to Russia.
The current veterinary certificate, which was introduced in November 2006, does not state that those requirements must be fulfilled.
"We think it necessary to review the current veterinary certificate as soon as possible. A draft of the new form for this document will be sent to FSIS very soon so that it can be introduced on June 1, 2009," stated a representative of the Russian regulator.
©