Russia lifts import restrictions for Kazakhstan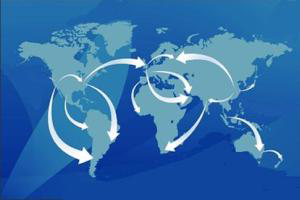 Rosselkhoznadzor, Russia's federal service for veterinary and phytosanitary surveillance, has lifted the temporary restrictions on exports of animal products from Akmolinskaya Oblast, Kazakhstan.
Following an outbreak of foot-and-mouth disease (FMD) in Akmolinskaya Oblast, Kazakhstan, in 2010, Rosselkhoznadzor imposed import restrictions on the July 9th, of that year. The restrictions applied to all FMD susceptible animal species, inedible raw materials and goods produced from FMD susceptible animals, equipment used for their management, slaughter and processing as well as of feeds for FMD susceptible animals.
Acting Chief Veterinary Officer of Russia, Deputy Head of the Rosselkhoznadzor Nikolay Vlasov sent a letter to Mereke Taitubayev, Chairman of the Committee of veterinary control and supervision, Ministry of Agriculture of Kazakhstan notifying him of the removal of the restrictions, based on the provided materials proving the stabilization of epidemic.