Russia bans imports of British pork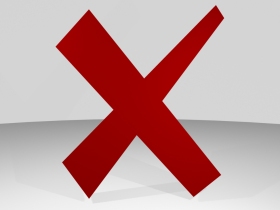 Russia has extended its ban of pork imports to include Britain amidst fears of a spread of the H1N1 virus. This is in addition to an import restriction they have already imposed on Mexico, Spain, and parts of Canada and the United States, the four countries worst affected by the outbreak.
"We have closed (our borders) to one more EU country – Britain," Nikolai Vlasov, deputy head of the oversight agency, said. "We are constantly told that pork is not dangerous, But at the same time, nobody has proved that it is safe."
Russia's actions have been met with anger from exporting states and organisations who claim there is no risk to human or animal health from pork products.
International trade laws state that countries may block imports on health and safety grounds if there is scientific evidence of potential risks.
BPEX
According to the British Pig Executive, the Russian ban is 'entirely academic'. Jon Bullock, senior press and communications officer at BPEX, said: "They have never lifted the ban imposed in 2007 for the last outbreak of Foot-and-Mouth Disease."
Related news item:
• EU: ban on pork by Russia is a mistake
Related website:
• British Pig Executive (BPEX)